Discover more from Weekly Innovation Review (WIRE)
Insights and news on the world's leading innovators
Weekly Innovation Review (WIRE) #2
Latest News from the World's Leading Innovators (Ed.2)
Headline Developments
The Walt Disney Company (DIS) announced a reorganisation which will put much more focus on streaming services. The reorg will see the establishment of three media and entertainment content groups - Studios, General Entertainment and Sport - plus a separate group solely focussed on distribution. We believe this is a positive step which should also take on board Daniel Loeb's suggestion of diverting dividends into content creation and customer acquisition, to better compete with Netflix and others.
Xilinx (XLNX) surged 17% on reports of a takeover from Advanced Micro Device (AMD). The deal, reported by the WSJ, is logical and would bring AMD properly in line with market leader NVIDIA and incumbent Intel's more expansive product portfolio. Marvell, who are leaders in 5nm CPU capabilities (on ARM), is another likely target in a highly consolidating sector. For more information on the semi landscape, please look at our ecosystem summary here.
Amazon (AMZN) took delivery of its first Rivian EV - a small step towards its target of 100,000 Rivian EVs by 2030 (10,000 by 2022). Rivian also landed an extra $2.5 billion in funding from T Rowe Price, Soros, Fidelity, Amazon and Blackrock. Ford are also large shareholders in the company.
This news comes during Amazon's Prime Day this week. Although the company do not announce official numbers, all indications are pointing towards a bumper couple of days with reports of a 60 per cent YoY earnings increase for third-party sellers.
Arm's co-founder, Hermann Hauser, has called on the UK's Prime Minister to block the proposed NVIDIA (NVDA) deal unless there were "legally-binding" guarantees around jobs, Arm's open licence business model and "unfettered access" to its microprocessor technology. With the increased level of scrutiny over tech monopolies and the significant advantage this would hand NVIDIA, we would be staggered if the US (and other) regulators allowed such a deal to proceeds.
Pending a trial, Apple (AAPL) can continue to block Epic Games' Fortnite from the app store. The judge in the case said any damage done so far is Epic's "own making" (i.e. offering Epic Direct Payments which violated iOS rules).
Apple's iPhone 12 event drew mixed reactions. The central theme was 5G - which brings the iPhone to product parity. The highlight for us is the LiDAR technology (critical to AV applications) which allows for accurate depth measurement. LiDAR enables a material shift in AR applications which will be catalysed in the early stages by e-commerce platforms/enablers such as Amazon, Snap, Pinterest, Facebook etc.
Ant Group's IPO has hit a hurdle after offering retail investors (subject to an 18-month lockup) access to the offer, via five funds, only available on Ant's payment platform. The contention is how this bypasses traditional investment banks and highlights a vested interest. The company is still awaiting a green light for the HK portion of its listing. Furthermore, Reuters report that the US State Department has submitted a proposal for Ant Group to be added to a trade blacklist.
Other Developments
eBay Inc (EBAY) is introducing technology into their platform to enable the authentication of sneakers on the platform. The authentication will be done via Sneaker Con and adds a layer of integrity to the platform which has faced issues around counterfeit products on their platform. As we saw with Gucci/Snap, sneakers are an excellent use-case for Apple's new LiDAR tech!).
Adobe (ADBE) has put a new set of AI tools into its digital marketing software to help companies sharpen their campaigns. The AI works by scanning and labelling thousands of product images by colour and shape, or using natural language processing to read an article and determine its subject. The technology is embedded, removing the need for data to be exported.
Snap Inc (SNAP), to maintain parity with TikTok and IG Reels, are enabling a function for users to add music to their clips. To kick things off, Snap will launch Justin Bieber's new single "Lonely" exclusively to Snap users. Multiyear agreements are in place with Warner Music, Universal, Warner Chappell, Kobalt and BMG. You can find some of our thoughts on Snap here.
This comes in the same week that the world's biggest boy band, South Korea's BTS, listed the management company behind the brand - Big Hit Entertainment (352820.KS). Shares doubled on debut.
……and if you have a Bieber or BTS song stuck in your head, Alphabet (GOOG) have now enabled a 'hum to search' function (below) which uses AI to identify that song.

General Motor's (GM) AV unit Cruise said they would start testing driverless vehicles in San Francisco by the end of the year. Cruise CEO Dan Ammann said in a Medium post that "we'll be sending cars out onto the streets of SF — without gasoline and without anyone at the wheel. Because safely removing the driver is the true benchmark of a self-driving car, and because burning fossil fuels is no way to build the future of transportation."

ASML's (ASML) quarterly earnings beat consensus; however, expectations for 2021 are flat. CEO Peter Wennink highlighted "uncertainties due to the macro environment, including the economic impact of Covid-19 and geopolitical developments. However, the secular end-market drivers are still in place (such as 5G, AI and high-performance computing) which fuel demand for advanced process nodes both in logic and memory (chips), requiring advanced lithography."
South Korea's ICT regulator announced plans to develop up to 50 types of AI-focused system semiconductors by 2030, according to Yonhap News. This action aims to take South Korea beyond its traditional domain of memory, where SK Hynix are global leaders, to being 20% of the global AI chip market.

The LA Times has reported that the first lab-grown meat to hit shelves may come from Singapore-based startup Shiok Meats whose focus, at present, is lab-grown shrimp (more a shrimp mince at this stage, for use in dim sum). Despite a prevalence of 'alternative' meats from Beyond Meat (BYND), Impossible and many others, the cell-based landscape is still very much in the R&D phase with market leaders down to a handful of well-funded players including Memphis Meats, Future Meat and JUST (see below). For more information, check out our detailed report here.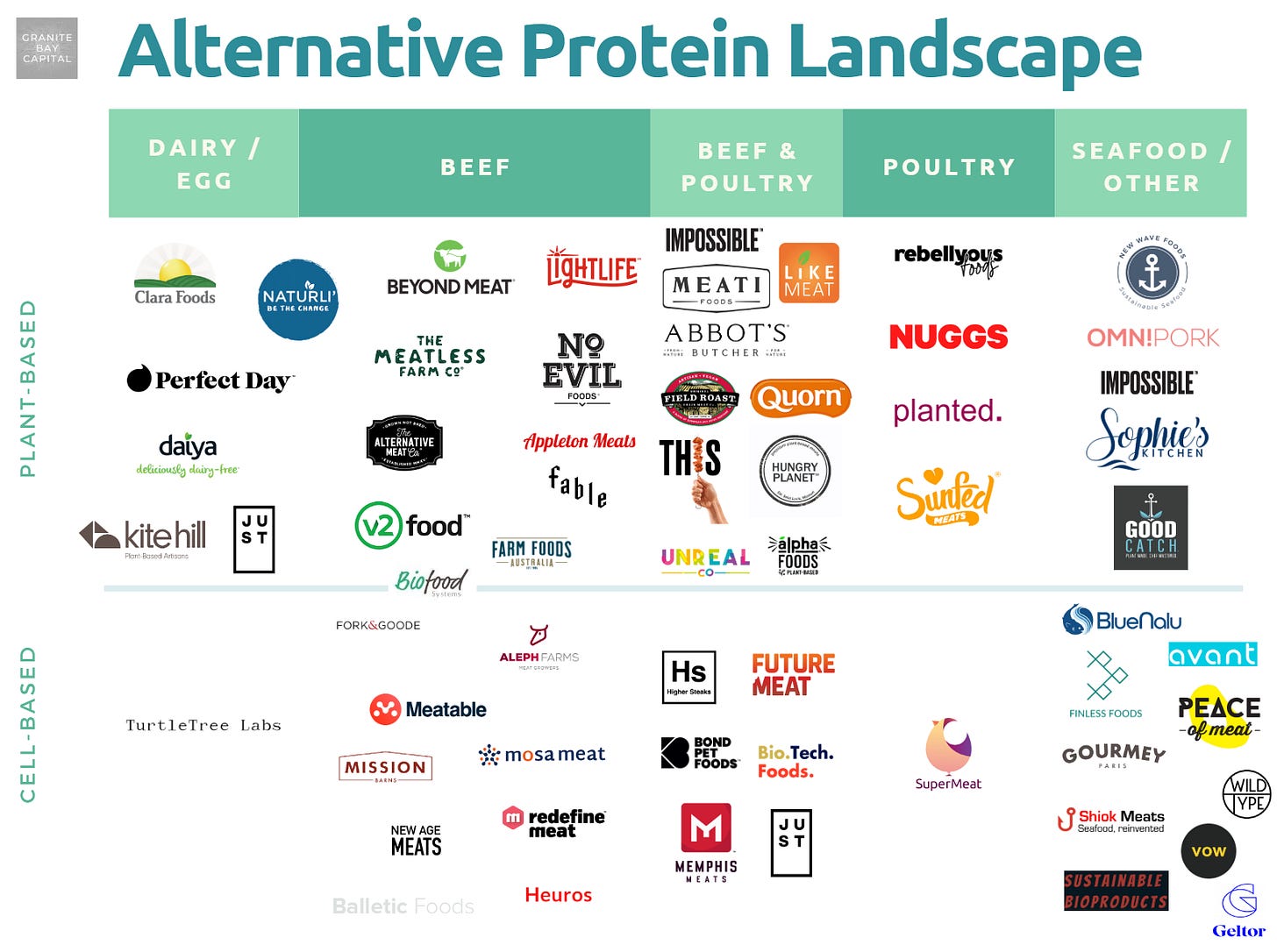 Alphabet (GOOG) are leveraging the IP they've built at Waymo to delve into a separate vertical - agriculture. The project, called Mineral, came out of the company's X Lab and is an AV focussed on precision agriculture (i.e. using a range of sensors and AI to assess a crop's health and ideal growing conditions). Deere & Company (DE) are the current leaders in precision agriculture tools alongside a growing number of startups like Australia's SwarmFarm Robotics. The image below courtesy of Alphabet.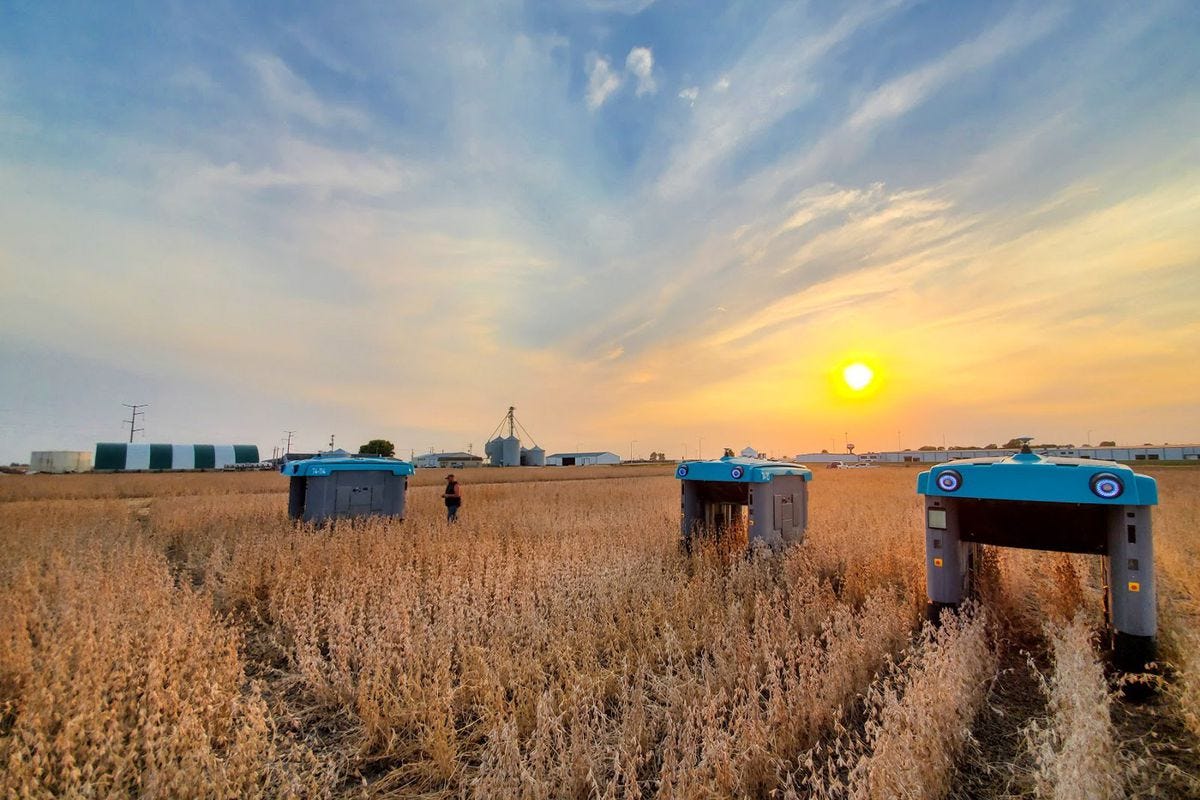 NASA announced that eight countries have signed up to the Artemis Accords which builds on existing space laws to create "safety zones" around future moon bases. Signatories to the accord are Australia, USA, Canada, Japan, Luxembourg, Italy, UK and UAE. The NASA program, expected to cost tens of billions of dollars, will send robotic rovers to the surface of the moon before an eventual human landing. Companies such as Lockheed Martin (LMT), Maxar Technologies (MAXR), Northrop Grumman (NOC) - and many others - will be significant beneficiaries in the sector.
Blue Origin (privately owned by Jeff Bezos) conducted another test launch of its New Shepard rocket - this time carrying NASA's active landing sensor system for future moon deployments (as part of Artemis). It is also the first test flight for Blue Origin to carry an external payload.
The other space tourism leader, Virgin Galactic (SPCE), said it remains on track to conduct its next test spaceflight in the coming weeks. "We expect our first spaceflight from Spaceport America to occur later this fall, and we are pleased to confirm that we are still on track to meet this timeframe," the company said in a blog post. If successful, the company plan to fly founder Richard Branson early next year.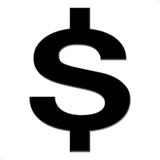 China started testing a digital currency on Monday with the distribution of 10 million digital yuan ($1.5 million) to 50,000 citizens (selected via a lottery). According to Nikkei, each citizen will receive $30 equivalent to spend at 3,389 designated restaurants and stores. China plans to launch the digital yuan by the 2022 Beijing Winter Olympics.
Revolut (private), one of the world's leading digital banks, will be applying for a banking license in the US, according to reports from CNBC. The company is going down the route of seeking state approval (via the Californian Division of Financial Institutions) rather than through a national regulator.
Deals Flows
IPOs
The FT has reported that website builder Squarespace is positioning to hit the public markets after hiring new CFO Marcela Martin (who is currently CFO of Booking Holdings). The Squarespace founder and CEO, Anthony Caselana, says "we continue to take all the steps needed if we want to [go public] in the future". In late 2017 the company was valued at around US$1.7 billion. Their closest competitor, Wix, is currently worth US$16 billion, putting it on ~13x P/S.
Gaming platform Roblox, with ~150m monthly active users (MAUs), has submitted draft documents ahead of a public listing. The company's games, which comprise a highly active creator community, are similar in look and feel to the hugely successful Animal Crossing and Lego series.
Cybersecurity firm McAfee is looking to raise up to $814 million for an IPO. The top end of the valuation range is around $9.5 billion. For the Sep quarter, they had net revenue of $731 million which puts it on an annualised P/S of ~3.3x (roughly half the multiple of peers which trade at ~6.8x on a median basis). We view McAfee as a laggard in the sector, thus justifying the discounted multiple.
Polish e-commerce company Allegro jumped 65 per cent as it hit the market in Poland, putting a US$17.4 billion value on the company and making it the most valuable company on the country's exchange.
Mediaocean, a portfolio company of Vista Equity, is preparing to go public according to a report from PE Hub. Mediaocean provides software to connect brands, agencies, media owners, technology and data owners. Mediaocean generates $135m in annualised EBITDA and grows organically at 5-6%.
SPACs
Triller, a budding TikTok rival, is in talks with several SPACs about a merger, which would see the company go public according to a report in Reuters.
Daniel Och (founder of Och-Ziff) said in a filing that he plans to raise US$750 million for a SPAC. According to Reuters, the SPAC will be managed by Och and investor Glenn Fuhrman, who co-founded MSD Capital, which manages Michael Dell's fortune. Instagram co-founder Kevin Systrom, Square co-founder Jim McKelvey, 23andme co-founder Anne Wojcicki and Chipotle founder Steve Ells will serve on the board.
Softbank (9984.JP) is jumping on the SPAC bandwagon according to reports from Reuters. Details are expected to be released in the next couple of weeks.
M&A
Twilio (TWLO), a platform to enable cloud-based communications (i.e. text, e-mail, chatbots), announced the acquisition of customer data platform Segment (private) late last week for US$3.2 billion. Segment's platform is used by over 20,000 businesses globally to "collect, clean and control" their customer data.
Stripe (private) announced the acquisition of Nigeria's Paystack for a rumoured $200 million. The platform provides integrated payments for online and offline transactions via an API.
Capital Raise
Instacart (private) has raised $200 million, valuing the company at $17.7 billion. D1 Capital and Valiant Peregrine Fund led the investment. The plan is to use the funding to focus on introducing new features and tools to improve the customer experience, and further support Instacart's enterprise and ads businesses.
Israel's BlackSwan (private), which claims to be the world's first AI operating system, has raised $28 million in a Series A round. According to Verdict, the OS, called Element, "uses low code and no code framework, which means people with a wider level of skill can build AI applications on the platform".
Deepwatch (private) raised $53 million in Series B funding led by Goldman Sachs. The company provides tools for an organisation's Security Operations Centre (SOS) to help them better manage endpoint attacks. The platform integrates with the likes of Crowdstrike, Splunk, VMWare's Carbon Black, Palo Alto Networks etc. We believe companies like these - with deep partner ecosystems and scalability - will have tremendous growth over the next few years (and beyond).
Blackrock (BLK) is investing $118 million in UK-based electric vehicle startup Arrival Limited. Other (existing) investors include Hyundai, KIA and UPS - the latter of which has ordered 10,000 of the vehicles for delivery over the next four years. The image below courtesy of Arrival.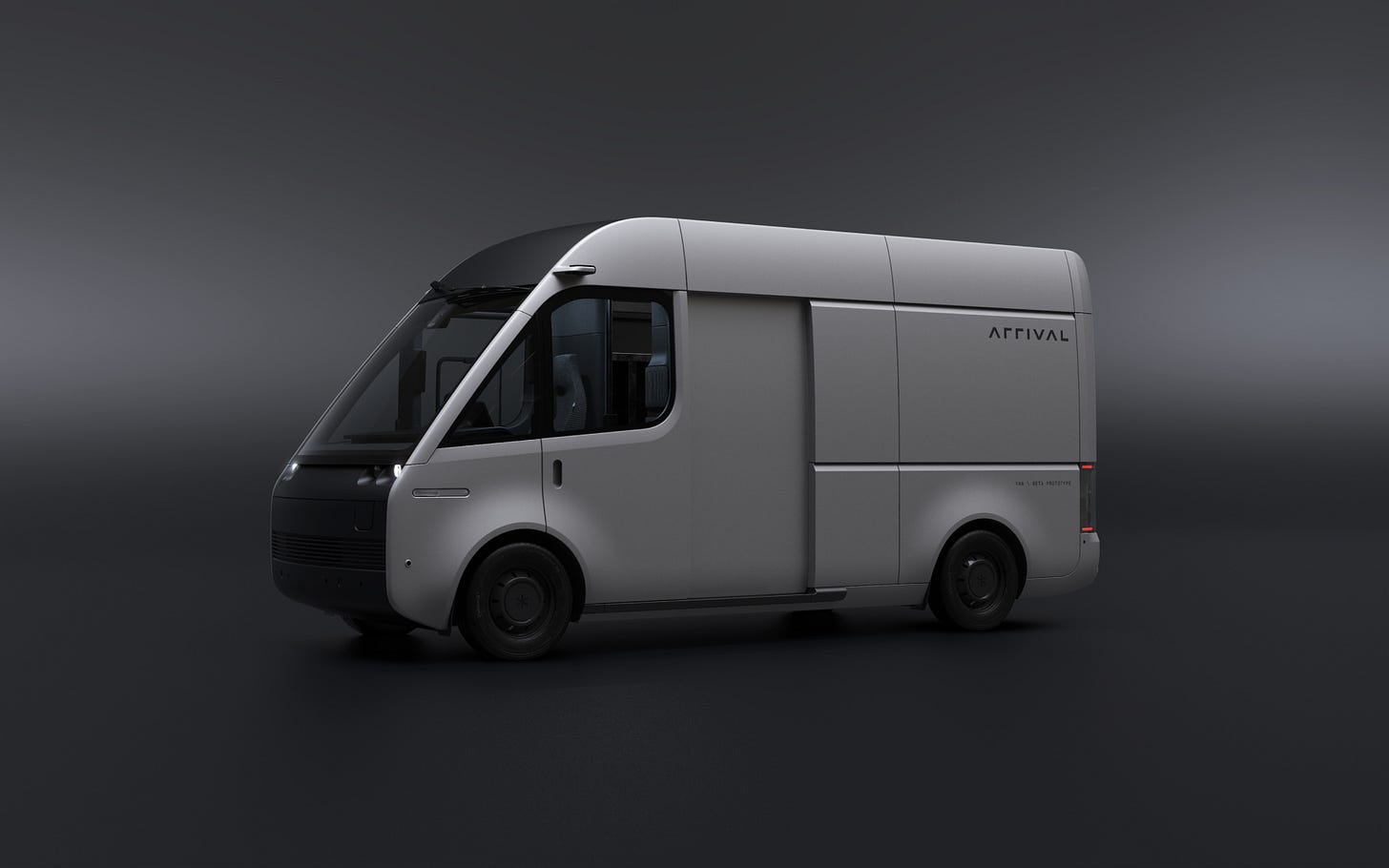 Have a great weekend.
Charlie
LinkedIn or E-Mail (cnave@granitebaycap.com)
---
Granite Bay Capital is an innovation focussed investment company with a deep focus on the companies at the leading edge of innovation across major themes such as AI, ubiquitous computing, sustainability, automation and longevity. Any views expressed in this article are those of the author(s) and do not constitute financial advice.