Discover more from Weekly Innovation Review (WIRE)
Insights and news on the world's leading innovators
Weekly Innovation Review (WIRE) #1
Latest News from the World's Leading Innovators (9-October-20)
Welcome to the first edition of Granite Bay's Weekly Innovation Review (WIRE).
Each week we will summarise the latest news from the world's leading innovators - only highlighting the stories that matter. Our focus will primarily be on five core "megatrends" - AI, ubiquitous computing, sustainability, automation, advanced manufacturing and longevity (i.e. genetics, medical technology).
Thank you in advance, and we hope you enjoy these updates.
---
Headline News
International Business Machines (IBM) will be spinning off the managed infrastructure services business by the end of 2021. By doing so, CEO Arvind Krishna (who has only been in the role for 6 months) wants to keep the core business laser focussed on cloud growth. Krishna told Yahoo Finance - "that's [hybrid cloud and AI] a trillion-dollar total addressable market and given our confidence in the platform that is based on Red Hat's technologies, now is the time for us to double down on hybrid cloud:".
Amazon (AMZN) is now literally putting their customers in the palm of their hand with the announcement of Amazon One - a contactless identity service that uses the palm of your hand for access, identity and payments. The scan is meant to operate in as little as 300 milliseconds v ~4 seconds for contactless card payments and is a further example of the incredible commerciality of Amazon's internal innovation which sees them leading across multiple categories including retail and cloud.
Venmo, a mobile payments service owned by PayPal (PYPL), have followed the lead of other online payment providers (i.e. Apple, Transferwise) by launching their first credit card. The card will provide users with three per cent cashback on their top spend categories, two per cent on the second-highest categories and 1 per cent on everything else. This follows a similar model to Amazon's credit card, which provides a flat five per cent rebate for Amazon and Whole Foods purchases. PayPal has previously announced it would enter the payment instalments game, launching its Pay-in-4 payment service in the US in Q4. The service clearly is meant to compete with rival fintech services like Klarna, AfterPay, Affirm and others which have seen explosive growth predominantly amongst millennial and Gen Z customers. Photo (below) courtesy of CNBC.
Facebook (FB) continues to ramp up its e-commerce functionality with its subsidiary Instagram now enabling shopping via Reels (short-form video) and IGTV (long-form video). Creators and brands will be able to add shopping tags to their posts so users can shop directly through the Instagram app. This comes as TikTok looks to secure a deal with Oracle and Walmart (the latter ultimately enabling TikTok's push into e-commerce).
Activist investor Dan Loeb has written to The Walt Disney Company (DIS) CEO Bob Chapek, urging the company to "permanently suspend its US$3 billion annual dividend and redirect this capital entirely into content production and acquisition for Disney's DTC businesses, centred around Disney+". Loeb's Third Point Management, claims this would double the Disney+ original content budget, driving higher lifetime value (LTV). They further note that brining their monthly churn (currently at 5% monthly) in line with Netflix (~2%) would more than double gross subscriber LTV. We agree with this view which is an issue consistent with many incumbent companies as they balance yield v growth in the face of mounting competition from new entrants.
NVIDIA (NVDA) kicked off their Global Technology Conference (GTC) this week with the usual Silicon Valley theatrics, highlighted in Part 1 of the Keynote (below). The event featured over 200 startups, including computer vision company Clarifai, machine learning platform Algorithmia and risk/AML platform Cybertonica. As well as featuring advancements from their ecosystem partners, it's also an opportunity to update the market on their technology roadmap which includes:
A new Data Centre infrastructure-on-a-Chip Architecture (DOCA) SDK which allows developers to write infrastructure apps for various applications

Their DPU roadmap for the BlueField processor

Advancements to Jetson AI; their AI and Robotics 'starter kit'

Online AI certification programs

Omniverse platform, which "allows designers, artists, creators and even AIs using different tools, in different worlds, to connect in a common world—to collaborate, to create a world together"

The Cambridge-1 Supercomputer, comprising 80 NVIDIA DGX A100 systems to tackle challenging AI training, inference and data science workloads at scale for the NHS, as well as AstraZeneca, GSK, King's College London and Oxford Nanopore Technologies (all somewhat of an olive branch for the ARM/Softbank deal currently under review)
Further to the NVIDIA/Arm deal; Arm have stated that they would keep firewalls in place shall the deal proceed in order protect confidential information about Arm's customers (and NVIDIA's rivals) or get access to Arm's products ahead of others. Sounds great in theory - arduous (and likely unrealistic) in reality!
Hot on the heels of the NVIDIA event, Advanced Micro Devices (AMD) officially unveiled the new ZEN3 X86 CPU (7nm) and Ryzen 5000 processors for the gaming market - including the AMD Ryzen 9 5950X, a 16-core, 32 thread CPU with a 4.9GHz boost. What this all does is improve gaming performance by an average of 26% - which is massive in gaming terms. Specific titles like League of Legends will see a 50% performance improvement!
Never one to be outdone, Apple (APPL) are expected to unveil a new iPhone at their upcoming October 13 event. This is likely to include two versions of the iPhone 12 Pro and two versions of the standard iPhone 12; all featuring the latest Apple chipset, the A14 Bionic. We may also see a further glimpse of the future of Mac post-Intel; with the new Apple-designed Arm-based chips. The tagline for the event "Hi, Speed" is likely a shout out to the new iPhone and Mac chipsets as well as the expected 5G connectivity.
The Other News

Hyundai (005380.KS) delivered the first lot of seven XCIENT hydrogen fuel cell-powered trucks to customers in Switzerland during the week. They plan to deliver 1,600 of these zero-emission vehicles by 2025. The photo below courtesy of Hyundai.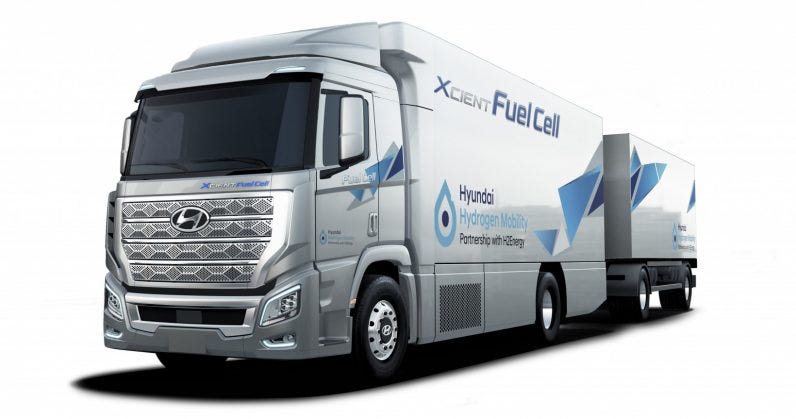 Toyota (7203.JP) and Panasonic (6752.JP) will collaborate to build lithium-ion batteries for hybrid cars from 2022 to meet the growing demand for EVs. Furthermore, Toyota announced during the week that they will develop a heavy-duty fuel cell electric truck with its subsidiary Hino, for the North American Market (expected 1H21).
Private Swedish company Einride unveiled a new autonomous truck that the company hopes will be on the road from 2021. The vehicles, called Autonomous Electric Transport (AET), come in four variations - with no steering wheel, pedals, windshields or driver cab. Image below courtesy of The Verge.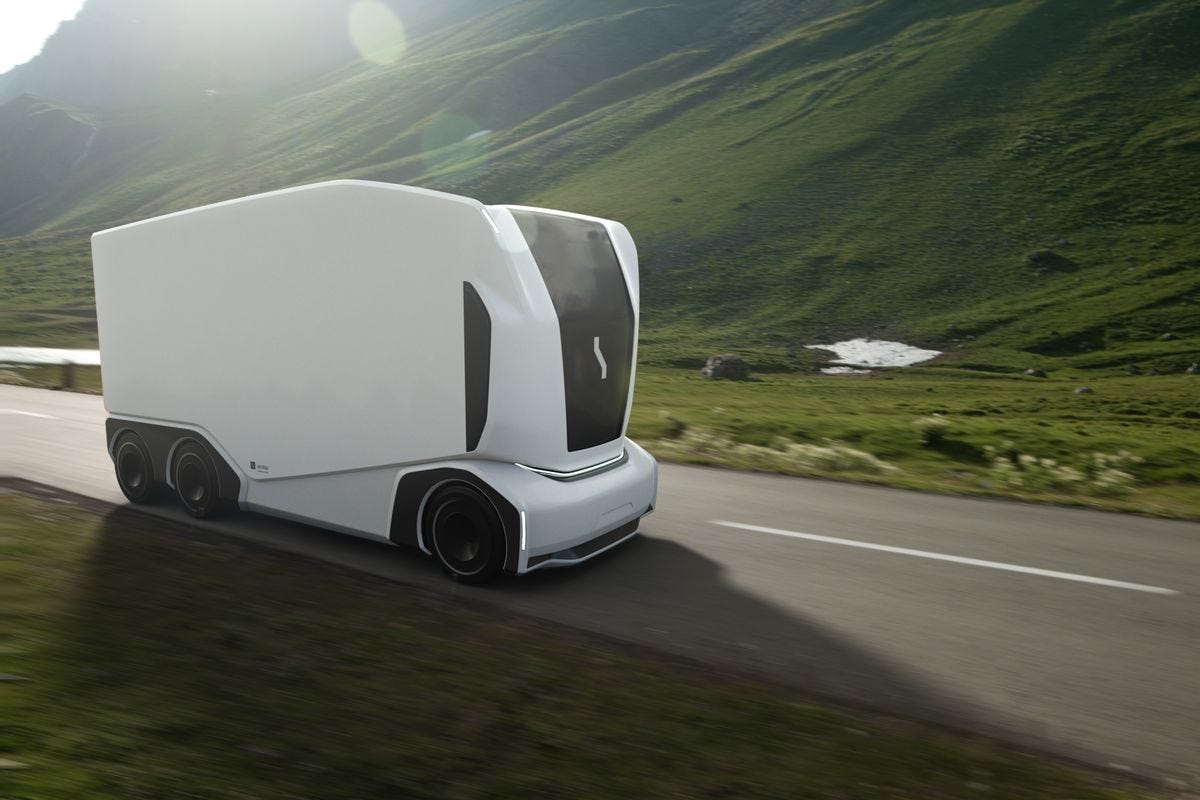 Waymo, a subsidiary of Alphabet (GOOG) will relaunch and expand its AV business in Phoenix. The company will start offering rides in minivans with no human attendant (i.e. no safety driver!) to current members of its Waymo One service. They plan to make the service available to the wider public in a few weeks.
Lear Corporation (LEA), a leading auto technology company, will partner with REEF Technology to allow drivers to find, reserve and pay for parking spaces directly from the in-vehicle touch screen.
Vodafone (VOD.L) joined the Midlands Future Mobility consortium, the largest real-world AV testbed in the UK, to deploy 5G autonomous solutions.
Volkswagen (VOW.DE) have said EVs will make up 90% of their sales in Norway next year and could completely replace petrol and diesel engines in the country by 2023. Norway has a 2025 target to end the sales of fossil-fueled cars. A snippet below of their new SUV EV, the ID.4, which was announced a couple of weeks ago.

Cyber Security provider F5 Networks (FFIV) introduced a new SaaS offering during the week called the Shape AI Fraud Engine (SAFE). The platform seeks to eliminate fraudulent online transactions using AI to understand user intent and block potential fraud before it occurs.

China's Semiconductor Manufacturing International Corporation (SMIC, 981.HK) has undertaken "preliminary exchanges" with the US Bureau of Industry and Security regarding export restrictions, highlighting in a filing to the HK Exchange that they are "conducting assessments on the relevant impact of such export restrictions on the company's production and operation activities". These restrictions prohibit chip manufacturers such as TSMC from supplying Chinese companies with products and services without prior approval.
Seeking such approvals during the week were Sony (6758.JP) and the world's second-largest flash memory chip maker Kioxia (owned by Bain/Toshiba/Hoya). Both companies receive sizeable income from China's Huawei Corp, who the Trump administration is effectively trying to squeeze out of the market due to concerns around data and espionage.
India is giving more than a dozen companies new incentives to invest in the country's smartphone industry under a "Made in India" push to make the country the next major manufacturing hub. Participating companies include Apple (AAPL) suppliers Foxconn (2354.TW), Wistron (3231.TW) and Pegatron (4938.TW), alongside Samsung (005930.KS) and AT&T (T). The incentives are worth between 4-6% of the sales of certain products made in India over a period of five years.

SpaceX launched 60 Starlink satellites during the week. CEO Elon Musk wrote on Twitter that "once these satellites reach their target position, we will be able to roll out a fairly wide public beta in northern US & hopefully southern Canada. Other countries to follow as soon as we receive regulatory approval".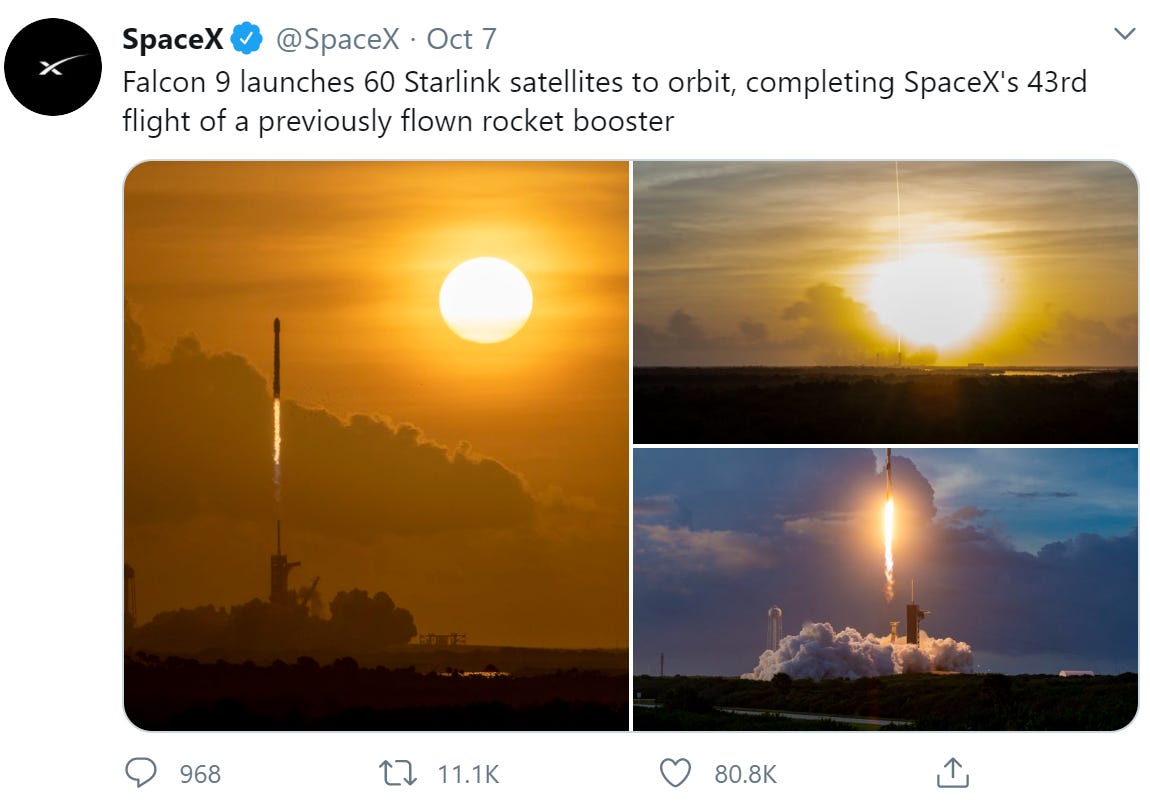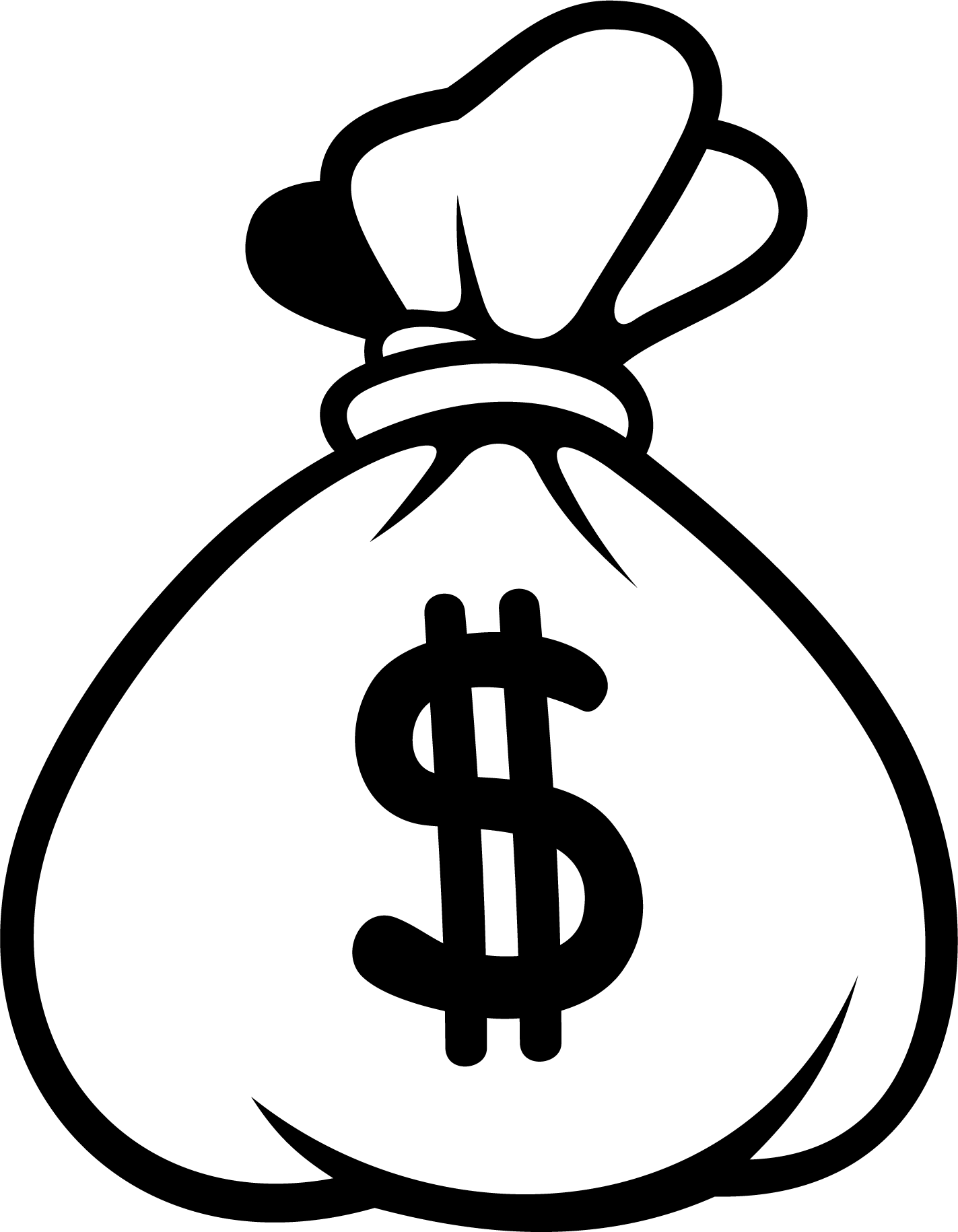 The US Government are exploring restrictions on the payment systems of China's Ant Group (private) and Tencent (700.HK) over concerns the platforms threaten national security. The primary concern from the US is that such platforms will come to dominate global financial systems, giving the Chinese Government access to banking and personal data of hundreds of millions of people and businesses. Such news would be immaterial to either group's earnings (which is dominated by domestic demand). However, it is a further show of resilience from the US (and others) against China-based companies gaining access to confidential user data. This comes as Ant nears a dual listing in Shanghai and Hong-Kong with a suggested valuation of around US$250 billion (putting in line with PayPal, but 3.5x the size of Goldman Sachs!). For more on Ant Group's IPO - the ins/outs, valuation etc. - check out the SmartKarma's Podcast below.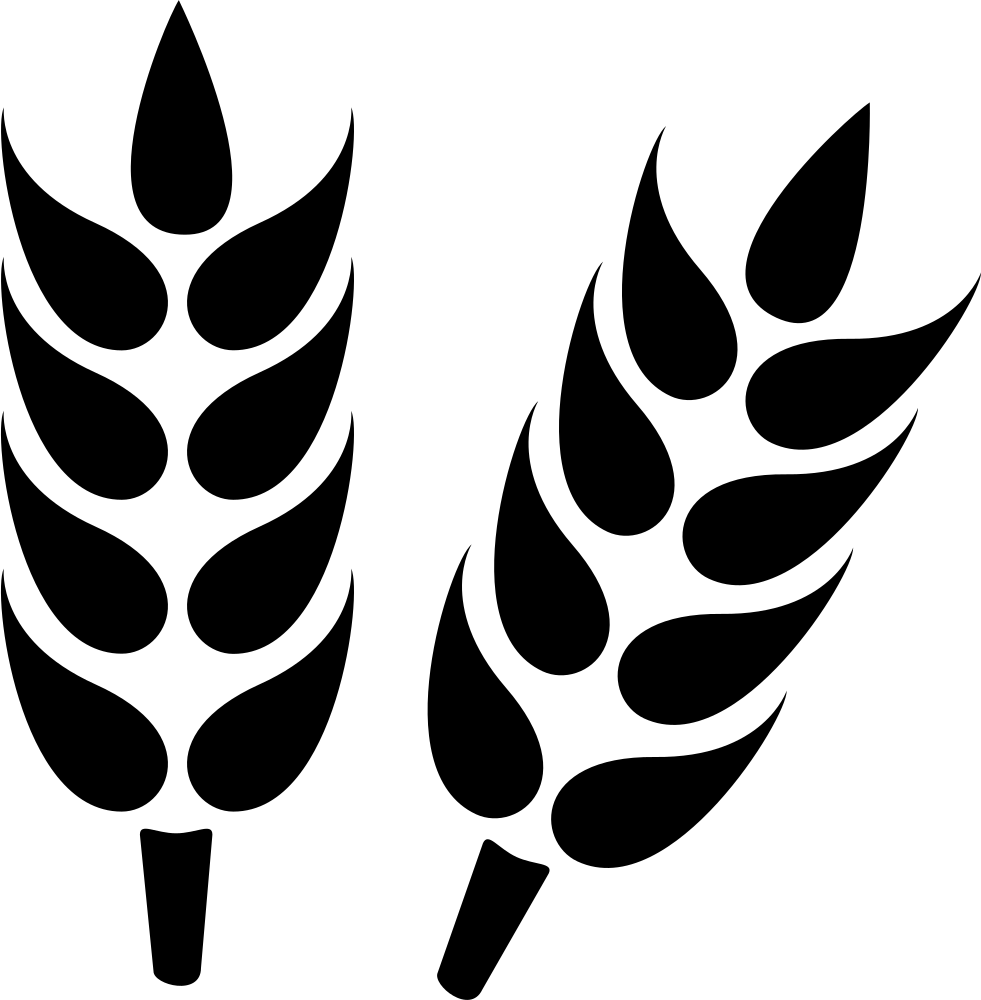 French startup Ynsect (private) closed a whopping US$224m equity and debt capital raise from Upfront Ventures and Robert Downey Jnr's Footprint Coalition. The funding will go towards the construction of the world's largest insect farm which will provide alternative protein for fish food, fertilizer and pet food. A snapshot of their breeding and processing below (source: Ynsect).

IPOs, M&A, Corporate Actions
Airbnb's much-anticipated IPO appears back on track after a somewhat tumultuous year for the company! According to Reuters, Airbnb are aiming to raise ~US$3 billion after making a filing with regulators back in August. The current plan is to make the deal public in November with aims to list in December at a suggested value of up to US$30 billion. At this (top end) the company would be valued ~7x P/S (assuming ~US$4bn sales which was the approximate run rate pre-COVID). Marriott is trading ~1.5x 'pre-COVID' sales whilst Booking Holdings (parent of booking.com, Kayak, Priceline, Agoda, rentalcars.com and OpenTable) is on ~4.7x. The company spurned an earlier approach by billionaire investor Bill Ackman to go public via a merger with his special purpose acquisition company (SPAC), preferring to go forward with a traditional initial public offering.
Deliveroo is seeking to list via an IPO in a deal which is expected to value the food delivery company at around US$5 billion. The company (which is 16% owned by Amazon) have recently swung to profitability with 2020 revenues expected to be around GBP800 million.
There is a flurry of SPACs hitting the market soon:
Dish Network founder Charlie Ergen has announced he will be raising US$1.5 billion for a SPAC called Conx Corp which will seek an acquisition within the technology, media and telecom (TMT) sector.

EV battery maker Romeo Systems will merge with blank cheque company RMG Acquisition Corp in a US$1.33 billion deal. US auto parts maker BorgWarner (BWA), who just closed a US$3.3 billion takeover of Delphi Technologies, owns a 20% stake in Romeo Systems.

InsurTech company Clover Health will merge with Social Capital Hedosophia (IPOC) in a deal valued at US$3.7 billion. Clover is backed by Google and Sequoia Capital. They sell medicare insurance plans at low costs whilst connecting patients and clinicians through their technology platform.

Space transport company Momentus will merge will blank cheque company Stable Road Acquisition Corp (SRAC) in a deal valued at US$1.2 billion. The company sell in-space shuttle services to help move satellites between orbits (or as they spell out on their website "last-mile delivery for satellites")
Electric vehicle startup Faraday Future aims to close a deal soon to go public through a reverse merger with a SPAC. The company wants to raise US$800-$850m so they can launch their FF 91 electric luxury SUV (below).
Microchip Technology (MCHP) has strengthened its portfolio in smart grid and industrial markets with the acquisition of New-Zealand's Tekron - a global leader in providing high-precision GPS and atomic clock time-keeping technologies.
NEC (6701.JP) dives into fintech with a US$2.2 billion acquisition of Swiss-based Avaloq who have developed a Business Process as a Service (BPaaS) and SaaS cloud solution for banks and financial organisations such as Barclays, Deutsche, DBS, HSBC, and SocGen.
Have a great weekend.
Charlie
LinkedIn or E-Mail (cnave@granitebaycap.com)
---
Granite Bay Capital is an innovation focussed investment company with a deep focus on the companies at the leading edge of innovation across major themes such as AI, ubiquitous computing, sustainability, automation and longevity. Any views expressed in this article are those of the author(s) and do not constitute financial advice.